3rd ToK Workshop was organized by CINI-UNIFI in collaboration with other partners. Workshop was organized on Thursday, 7 May, 2020. There were 14 participants in total three from UC, one from uniandes, four from cini/unifi, one from resiltech, two from BME, two from UNICAMP and one from INPE.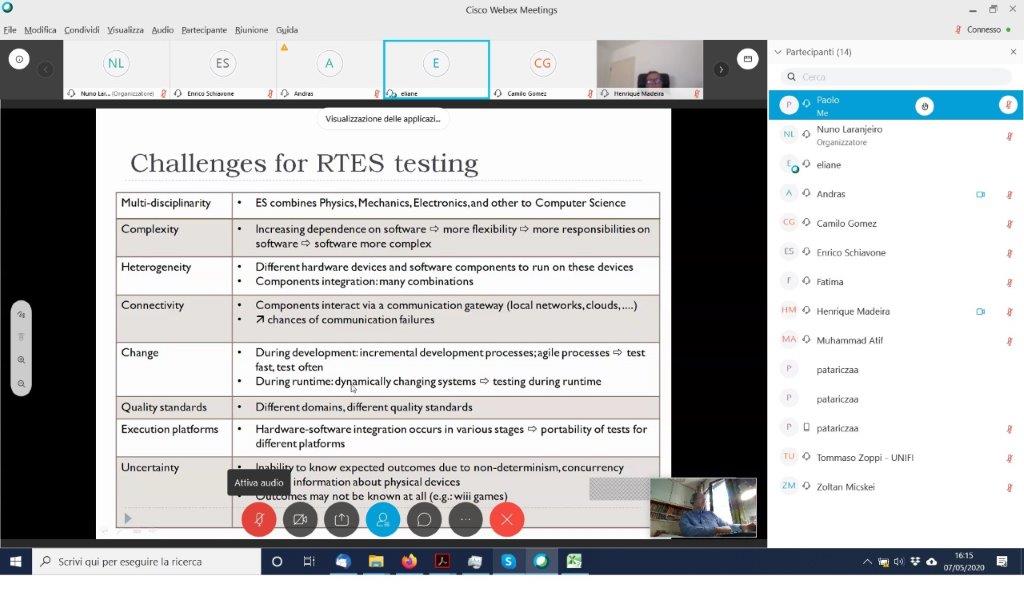 Three presentations were delivered during workshop. There details are mentioned below.
1-The topic of first presentation was "Unsupervised Anomaly Detectors to Detect Intrusions in the Current Threat Landscape" - by Tommaso Zoppi (CINI-UNIFI).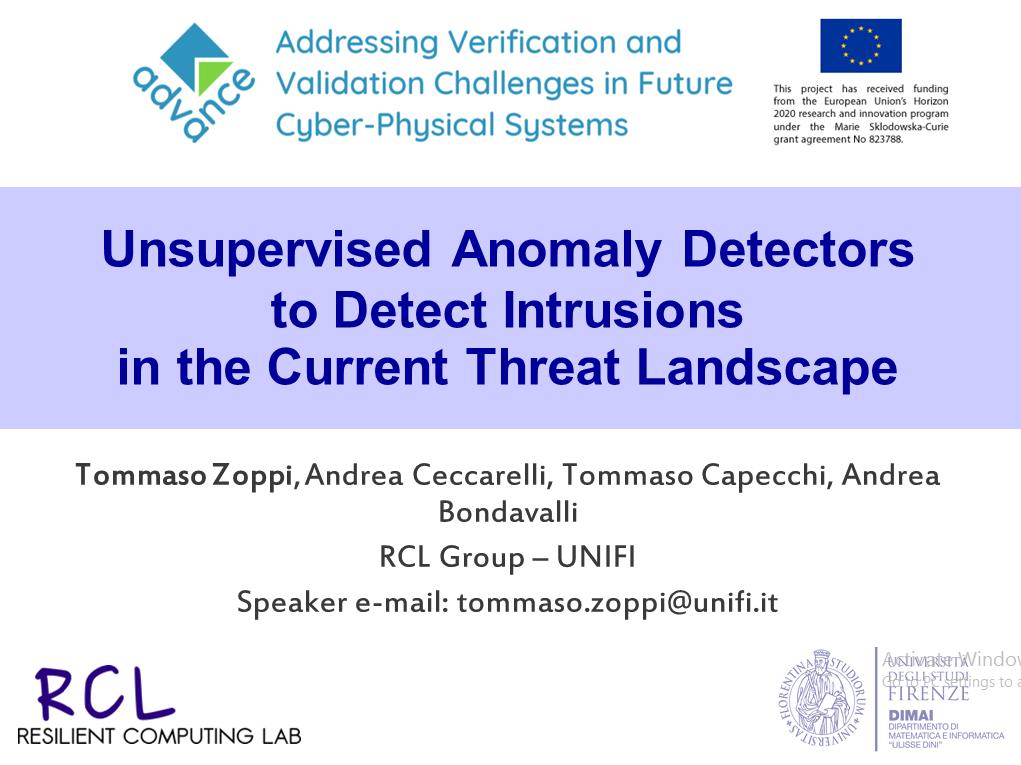 Major focus of discussion was that anomaly detection aims at identifying unexpected fluctuations in the expected behavior of a given system. It is acknowledged as a reliable answer to the identification of zero-day attacks to such extent, several ML algorithms that  suit for binary classification have been proposed throughout years. However, the experimental comparison of a wide pool of unsupervised algorithms for anomaly-based intrusion detection against a comprehensive set of attacks datasets was not investigated yet. To fill such gap, we exercise seventeen unsupervised anomaly detection algorithms on eleven attack datasets. Results to be presented in the talk elaborate on a wide range of arguments, from the behavior of the individual algorithm to the suitability of the datasets to anomaly detection. We will also show capabilities of algorithms in detecting anomalies generated by a wide pool of unknown attacks, showing that achieved metric scores do not vary with respect to identifying single attacks. Ultimately, we will point to possible collaborations that may arise with other members of the ADVANCE consortium.
2- The topic of second presentation was "Model-Based Interoperability and Robustness Testing of CPS" - by Eliane Martins (Univ. Campinas).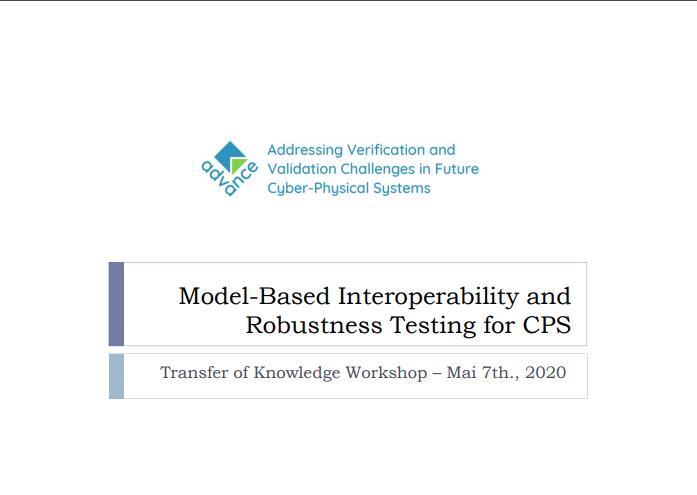 They discussed that the dependency on CPSs is increasing in our daily life, and because of the tight interaction with the physical world, CPSs mal-functioning can cause harm to users or the environment, as well as huge economic losses. We propose the combination of interoperability and robustness testing to detect mal-functioning in the interaction among components of a CPS. We give an overview of the main concepts used in this research, as well as some of the challenges in testing these two properties. We present some previous approaches proposed by Unicamp and INPE in using model-based testing for this purpose. We finish by presenting possibilities of application to INPE case studies, as well as the opportunities for collaboration with other ADVANCE participants.
3- The topic of third presentation was "Towards the application of Operations Research and Data Analytics to V&V of CPS" - by Camilo Gomez (UNIANDES).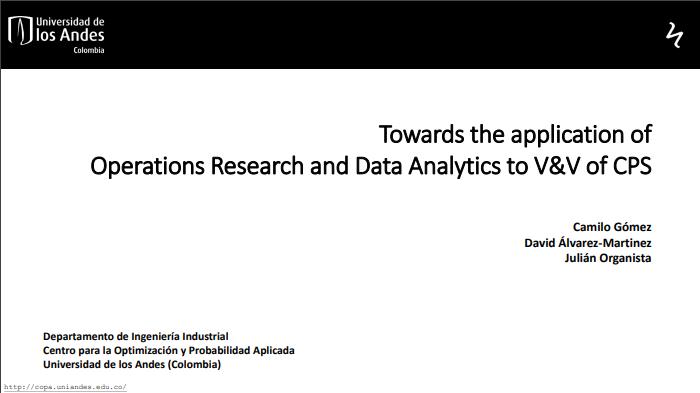 The focus of their discussion was that the validation and verification of complex cyber-physical systems imply dealing with decision-making under uncertainty. Decisions about systems' design, testing, and operation must be made without exact knowledge of the conditions or disturbances to which systems will be exposed, yet it is desirable to maintain such systems reliably within "safe states". Operations research techniques provide a variety of exact and approximate techniques to support decision making, which can be adapted to account for uncertainty about future states, failure modes, etc. Moreover, when real or simulated data are incorporated through analytics techniques based on statistical and computational methods, it is possible to complement the model driven nature of some optimization techniques with a data driven feature that enriches analysis. This talk presents a general scheme to use these tools and offers a punctual case in which metaheuristic optimization adds value to the work of INPE.
The Workshop served as a platform for exchange of knowledge during these critical times and presented new opportunities for collaboration of work among partners.